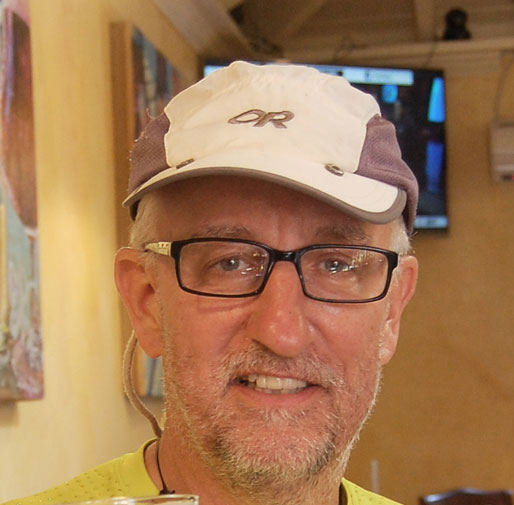 Describe your background, interests, and vocation.
I live in Hampton Township and enjoy being in the outdoors – especially hiking anywhere and everywhere. I grew up in the city of Pittsburgh (Morningside) but still managed to find woods there to explore. My parents took us on camping trips from a very young age so I developed an early appreciation for the value of everything outdoors
I'm a chemist by degree and have worked for over 44 years employed at a local chemical company – holding various positions throughout the years. Currently in Research and Development: Manager of Raw Materials & Regulatory. Handle various functions including regulatory issues, product costing, working closely with manufacturing to ensure efficiency and product quality, working closely with the Sales Division to ensure customer satisfaction, general management. Served on the Chemical Advisory Board at Bidwell Training Center for 20+ years.
As such I have a great appreciation for the delicate balance of having a clean safe environment while also living in these times with all the modern conveniences.
Why would you like to be on the RCTC Board?
I've always enjoyed the outdoors and have spent many hours hiking on various trails. I want to continue to help maintain the trail system locally so others can find enjoyment on them as I have over the years. There is nothing better for you than getting outside.
I'm a dedicated, hard working and well organized individual, and have served the Conservancy in various ways over the years ( see below ) including being a two time current Board member and would be honored to be selected to continue with the work. I believe in the mission of the Conservancy and want to continue to foster it.
What makes you a good addition to the RCTC Board?
I've been directly involved with the Rachel Carson Trails Conservancy steadily since 2006 as follows:
Have served two terms on the Board. I've been a member of the Planning and Promotions Committee for approximately 13 years now Assisted with all aspects of the committee --- including planning the Rachel Carson Trail Challenge and all that involves including scheduling, T-Shirt selection, obtaining donations from various entities, soliciting sponsorships, participation statistical data, arranging partnerships with 3ROC and breweries, etc. I co created and co-manage the Rachel Carson Trails Conservancy Geo-Trail (Geocaching) . My wife and I have given the annual preparation for the Challenge talks at REI, Public Lands and at 3 Rivers Outdoor Store for years now.
I have completed the Full Challenge four times, the Homestead Challenge three times, and The Friends & Family Challenge once. When not a participant in the Challenge, I have volunteered to work the Challenge a few years – at the picnic and at checkpoints. I have also volunteered for trail re-route activities.
Serving my third term on our Nominating Committee.