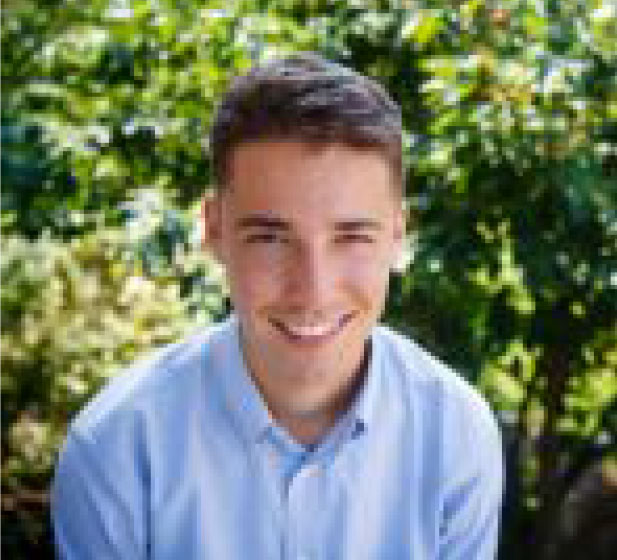 Describe your background, interests, and vocation.
I am an avid outdoorsman, forager, gleaner, runner, hiker, and enjoyer of all things outside. I moved to Pittsburgh in 2018 and was immediately impressed with how many trails there are in western PA. I grew up in northeast Kansas (we have hills!) and my formative years were spent camping on the Pike's Peak massif in Colorado's Front Range, as well as exploring my local trails as a cross country runner. I am an environmental science graduate of Goshen College (Goshen, Indiana), and despite difficult job hunting and a pandemic, consider myself an environmental professional.
I moved to Pittsburgh for Pittsburgh Urban Leadership Service Experience (PULSE), a yearlong voluntary service program in which I served as Project Coordinator to a small tree-planting startup. This fall I plan on attending graduate school to study Geographic Information Science; in the meantime I am currently training as a mail carrier with the US Postal Service. My skill set combines wide ranging interests in sustainability, equitable outdoor access, open-source mapping, natural hazards, unpaved right-of-ways and resilient/endurant design.
Why would you like to be on the RCTC Board?
I am passionate about people having enjoyable and memorable experiences outside, but have slowly been realizing how easy it is to take for granted the knowledge and maintenance of local trails. It is a small wonder, only possible within the past decade or so, that I can pull up an online map and pick a spot to run.
In the last 2 years I have come to appreciate the resources RCTC stewards, the Baker and RC trails. As a trail running enthusiast, I often feel the sport can be a self-centered activity in spite of all the community resources needed for success- trail maintenance, parking, landowner relations, etc. I would like to make an effort to give back to the trail community and joining the board is one way I can apply my skills and experience.
One thing I would like to see more of, from RCTC and other outdoor organizations, is recognition of indigenous lands- knowing who came before us acknowledges enduring connections to the land and teaches forgotten/suppressed history. This kind of initiative is as simple as geotags in social media or as complex as a blog post or workshop series.
What makes you a good addition to the RCTC Board?
The foremost reason I would make a good addition to the board is my familiarity with current trends in environmental discourse, ranging between sources as wide as social media influencers, sociologists, athletes, and farmers. I'm not iconoclastic but I do enjoy thinking about how organizations can adapt alongside society- shifting goals and actions to create services that are more accessible to everyone- in this case, trail access. I like to lead from behind the scenes: offering suggestions, creating online content, and refining details to improve understanding.
In a more practical sense, I would make a good addition to the board because I have ran/seen all of the RCT and ran 2 Baker Trail in the 2 years I've been in Pittsburgh. As a young athlete I have plenty of suggestions to make these events better for everyone (or at least plenty of opinions), and as a recreational trail user I have enough experience to know my input will at least be reasonable most of the time.